Skip to Content
Portable Restroom Rental Services
For over 30 years, construction supervisors, event managers, and wedding coordinators throughout North Carolina have trusted Piedmont Portables for all of their portable restroom rental needs. We combine high-quality units and exceptional customer service to ensure your project is successful. Having the correct number of portable restrooms on your job site, or at your event is essential for your crew and guests. When you choose Piedmont Portables, our team can recommend the number of units based on attendance, use, and your specific needs. We also provide optional units such as hand wash sinks, hand sanitizer stations, and holding tanks. The key to success is having a reliable and experienced portable restroom partner such as Piedmont Portables. Contact us today to get started with your rental quote.
North Carolina's Reliable Professionals
As the area's premier restroom rental company, you can always count on our team to deliver clean, spacious units for your construction project or special event. We offer high-quality services that you won't find anywhere else. Our team works together to ensure you're 100% satisfied with our products and continual services. Learn more about the services we provide, including: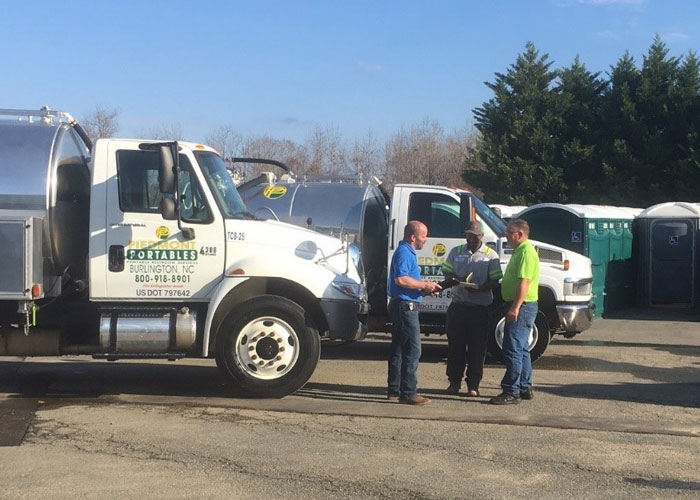 24/7 Services
Our team is available whenever you need us. We can mobilize our fleet any time for emergency deliveries and pump outs, additional units, and services. With our onsite dump station, we have the ability to empty our trucks at any time. This ensures we always have a crew and a pump truck ready to handle your emergency need.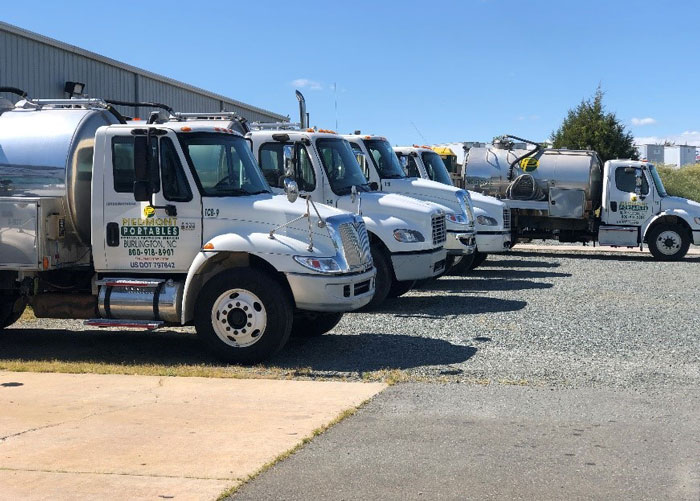 Reliable Fleet
We use a well-maintained fleet of pump trucks each equipped with state-of-the-art GPS tracking. We have the ability to retrieve real-time delivery and service activity from our team at any time.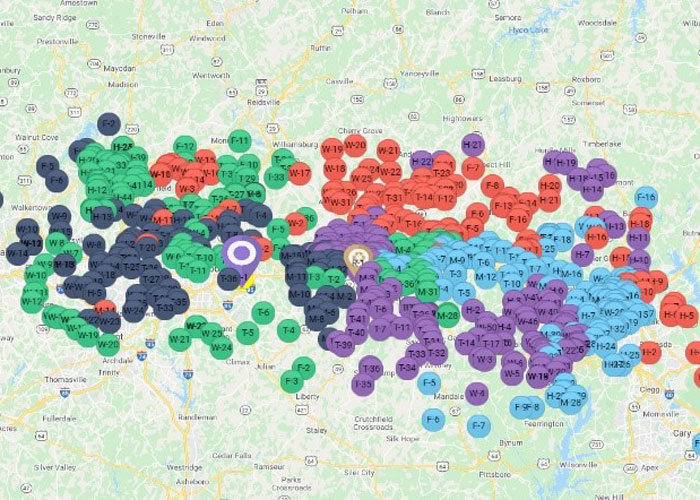 Unique Tracking Capabilities
Each sanitation unit is coded with a unique QR code in order to provide the service history on your units while on your site. This ensures accuracy from the delivery to weekly services, and throughout the invoicing process.
We're the Premier Restroom Rental Company
With decades of experience, high-quality units, and exceptional services you can't find anywhere else, it's no surprise that we are the area's premier restroom and sanitation rental company in North Carolina. Whatever size project or event you're working on, you can count on us to provide reliable delivery and services as required. As a locally-owned and operated company, our main priority is to ensure you and your guests enjoy an exceptional sanitation experience with the proper accommodations. We can help make recommendations for units to meet your specific site requirements or event needs. Contact us today to get started.
Make Your Next Project a Successful One With Piedmont Portables!